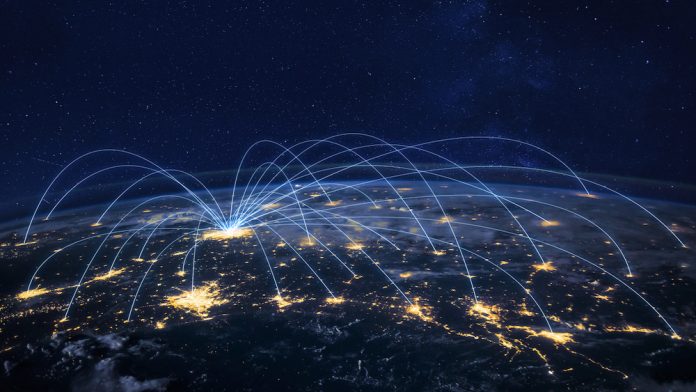 Relax Gaming telah menyebut ELYSIUM Studios sebagai tambahan terbaru untuk program Powered By-nya, mendistribusikan judul-judul yang terakhir di beberapa pasar yang diatur.
ELYSIUM yang berbasis di Stockholm akan bergabung dengan studio terintegrasi lainnya seperti Apparat dan Maskot Gaming dalam program ini, dengan penawaran berkinerja tertinggi yang akan tersedia di seluruh saluran distribusi Relax.
"ELYSIUM adalah studio yang benar-benar bintang dengan portofolio judul yang mengesankan di bawah ikat pinggangnya." komentar Simon Hammon, CEO Relax Gaming.
"Permainan mereka benar-benar membuat kami terkesan berkat gaya seni mereka yang berbeda dan fitur bonus yang mengesankan yang mendorong pemain untuk mengambil tindakan dan terlibat dengan permainan tidak seperti apa pun yang pernah kami lihat sebelumnya. Kami senang menyambut mereka ke dalam keluarga Powered By Relax"
ELYSIUM Studios, yang mendapatkan lisensi Malta Gaming Authority tahun lalu, menyatakan bahwa itu bertujuan untuk "membawa alam semesta baru dalam industri game", dengan judul slot termasuk Battle of Myths, Wizardz World, dan Spirit Hunters akan tersedia di seluruh Powered By Jaringan santai.
Selain itu, studio memiliki dua judul slot baru yang dapat ditambahkan ke program, dengan Sword King dan Clash of Heroes akan dirilis dalam beberapa bulan mendatang.
Sergio Jacob, CEO ELYSIUM Studios, menambahkan: "Tim dari Relax telah menjadi luar biasa sejak hari pertama, kami berterima kasih atas kesempatan ini dan atas kemitraan yang akan membawa ELYSIUM ke tingkat berikutnya dalam perjalanan ekspansinya.
"Kami bersemangat untuk berbagi game kami yang sangat menarik dengan industri dan terus mendorong batas-batas inovasi.
"Saya sangat bangga dengan tim ELYSIUM yang telah melakukan pekerjaan yang sangat baik dalam memproduksi dan memberikan game yang luar biasa.
"Di pasar saat ini, dengan begitu banyak penyedia dan pengembang di sektor ini, bukan masalah berapa banyak game yang Anda rilis setiap bulan, tetapi keterlibatan game dan kualitas yang Anda bawa ke meja yang akan menang."