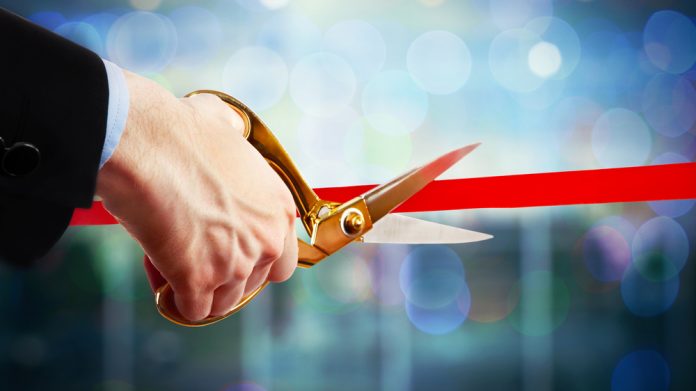 Gateway Casinos & Entertainment telah ditambahkan ke daftar permainannya setelah menjadi tuan rumah grand opening Cascades Casino Delta kemarin (Kamis 29 September).
Fasilitas, yang merupakan investasi C$99,2 juta serta penciptaan lapangan kerja, melihat sejumlah perayaan berlangsung di seluruh properti.
"Saya ingin mengucapkan selamat kepada Gateway Casinos and Entertainment atas pembukaan Cascades Casino Delta," kata Walikota George Harvie, City of Delta.
"Investasi Gateway di destinasi hiburan baru ini telah menciptakan ratusan lapangan kerja baru yang mendukung pertumbuhan ekonomi dan pariwisata lokal kita. Kami berharap dapat bekerja sama dengan Gateway dalam peran mereka sebagai anggota baru komunitas bisnis kami."
Cascades memiliki 500 slot, 18 permainan meja dan permainan bergaya stadion, serta restoran khas seperti Match Eatery & Public House dan Prasmanan dan ruang dansa seluas 5.000 kaki persegi yang diubah menjadi tiga ruang konferensi terpisah.
"Ini adalah hari yang indah untuk Delta dan Gateway Casinos. Saya bangga untuk mengatakan, terlepas dari tantangan pandemi selama dua setengah tahun terakhir, kami akhirnya mencapai tujuan kami, "kata Rob Ward, Chief Operating Officer Gateway,.
"Properti baru ini adalah bukti ketangguhan dan tekad banyak orang yang tetap fokus dan bekerja keras bersama untuk menciptakan tujuan hiburan mutakhir untuk Kota Delta."
Kompleks Delta perusahaan menjadi entitas Cascades terbaru untuk grup, dengan properti juga tersedia di Chatham dan North Bay, Ontario, dan Langley, Kamloops dan Penticton, British Columbia.
"BCLC dengan senang hati membuka Cascades Casino Delta yang baru bekerja sama dengan mitra kami di Gateway," komentar Greg Moore, Ketua Dewan BCLC.
"Menawarkan pengalaman bermain game yang inovatif dan akses ke sumber daya kesehatan pemain terkemuka di industri, kasino akan memberikan hiburan luar biasa untuk dinikmati para pemain kami dengan aman.
"Pada saat yang sama, kasino akan memberikan manfaat ekonomi yang signifikan kepada masyarakat dalam bentuk pekerjaan dan dukungan untuk inisiatif lokal dan program provinsi melalui pendapatan yang dihasilkannya. Kami menantikan cara kasino terbaru BC akan membentuk masa depan Kota Delta dan sekitarnya."