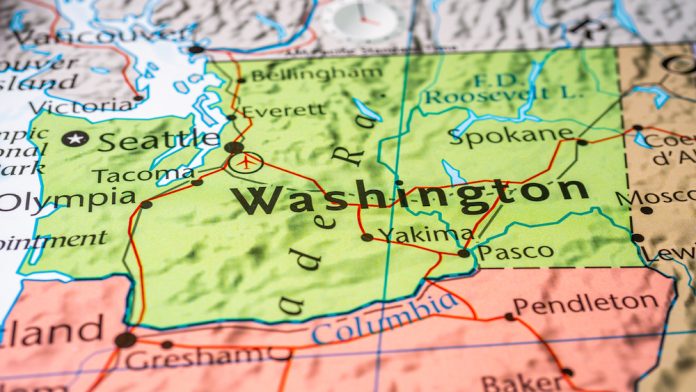 Draftkings telah merayakan peluncuran dua sportsbook di Tulalip, Washington, menyediakan instalasi baru di Tulalip Resort Casino dan Quil Ceda Creek Casino.
Perusahaan menyelenggarakan upacara pembukaan untuk setiap resor, menarik Hall of Fame bisbol Randy Johnson untuk mengambil bagian dalam perayaan di Tulalip Resort dan American football Hall of Fame yang dilantik Steve Largent untuk malam perayaan Quil Ceda.
"Seperti kita semua di Tulalip Resort Casino dan Quil Ceda Creek Casino, tim DraftKings berkomitmen untuk keunggulan, dan kami bermaksud untuk memberikan penggemar olahraga lokal pengalaman yang tidak dapat dikalahkan," komentar Brandon Jones, DraftKings Sportsbook Manager di Tulalip Kasino resor.
"Sportbook ritel baru ini akan membawa pengalaman gaming kelas dunia kami yang ada ke tingkat yang baru, dan kami sangat senang dapat menunjukkan kepada tamu kami tambahan ini untuk kedua properti mulai hari ini."
Sportsbook baru Tulalip seluas 5.005 kaki persegi dapat menampilkan hingga 10 acara olahraga di layar LED yang membentang lebih dari 800 kaki persegi itu sendiri sementara pemain dapat memasang taruhan di salah satu dari 20 kios atau empat jendela over-the-counter.
Resor ini secara strategis menempatkan 10 kios tambahan di sekitar lobi kasino lainnya, memungkinkan pemain untuk mengikuti taruhan olahraga tanpa berada di dekat bangunan baru.
Lokasi DraftKings Quil Ceda yang baru juga memiliki 20 kios taruhan dengan tiga jendela over-the-counter dengan empat dinding video yang membentuk total 896 kaki persegi untuk menampilkan acara olahraga di samping bar bir dan anggur dengan makanan yang tersedia.
"Tulalip Resort Casino dan Quil Ceda Creek Casino adalah tujuan hiburan unggulan di Pacific Northwest," jelas Michael Kibort, Sr. Director of Retail Sportsbook Operations di DraftKings.
"Buku olahraga ritel DraftKings baru kami di setiap lokasi akan memberikan pengalaman bermain game langsung yang tak tertandingi bagi penggemar olahraga di area tersebut dan turis."
Kedua instalasi menawarkan serangkaian alat taruhan olahraga dalam upaya untuk meningkatkan pengalaman pemain, termasuk papan odds, ticker bergulir dengan pembaruan skor langsung, statistik, dan informasi pemain.