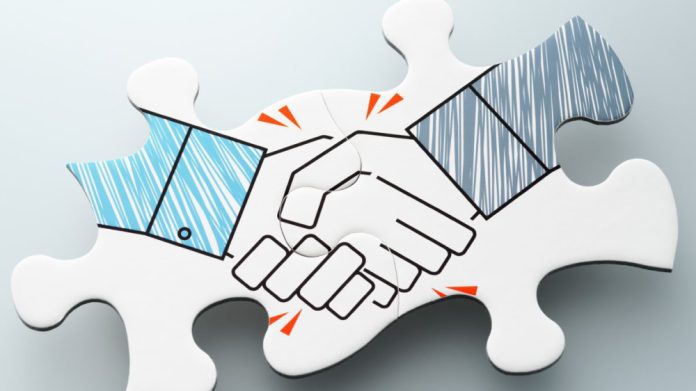 Pengembang slot Popiplay telah mengumumkan kolaborasi dengan First Look Games, yang akan menghosting judul-judulnya menggunakan area klien label putih grup.
Berdasarkan platform First Look Games, area klien ini mendukung akses operator dan pengiriman aset karena konten igaming Popiplay akan tersedia untuk operator afiliasi di seluruh dunia.
Tom Galanis, Salah Satu Pendiri First Look Games, berkomentar: "Ini adalah kesepakatan yang bagus untuk First Look Games dan untuk Popiplay, dengan studio yang mampu memamerkan rangkaian slot canggihnya yang luar biasa kepada mitra operator yang ada dan yang potensial.
"Area klien adalah alat promosi penting untuk studio, tetapi mereka membutuhkan sumber daya dan kapasitas yang signifikan untuk membangun, sesuatu yang kebanyakan studio, dan terutama pengembang pemula yang lebih kecil, tidak memilikinya.
"Area klien white label kami yang siap diluncurkan adalah solusi sempurna, yang memungkinkan studio seperti Popiplay memamerkan slot mereka dengan mudah dan hemat biaya. Tentu saja, mereka juga memiliki opsi untuk menyinkronkan secara otomatis dengan platform Game Tampilan Pertama, membuka lebih banyak manfaat."
Popiplay akan dapat mempersonalisasi area kliennya karena ingin memperluas kehadirannya di ruang igaming, menawarkan game yang 'berfokus pada streamer' dan 'ramah roller tinggi' dengan fitur-fitur seperti putaran gratis, gulungan kaskade, dan pembelian bonus.
Pengembang Swedia juga dapat menggunakan area klien yang dipersonalisasi ini untuk meng-host lembar game, gambar, video, demo game, dan aset besar lainnya pada platform yang dikatakan "super aman" karena penggunaan pertahanan keamanan siber Cloud Flare oleh First Look.
Nikola Teofilovic, Co-Founder dan Chairman of the Board di Popiplay, menambahkan: "Salah satu tantangan terbesar yang kami hadapi sebagai studio bintang yang sedang naik daun adalah menampilkan game kami kepada operator dan mampu menunjukkan kepada mereka pengalaman yang sangat menarik dan menghibur. menyediakan.
"Area klien yang didukung First Look Games memungkinkan kami melakukan hal itu tanpa harus mendedikasikan waktu, sumber daya, dan kapasitas untuk membangunnya dari awal.
"Ini adalah kemitraan yang sangat penting bagi kami, dan salah satu yang kami yakini akan memungkinkan kami mengamankan integrasi operator tambahan dalam skala besar dan cepat."