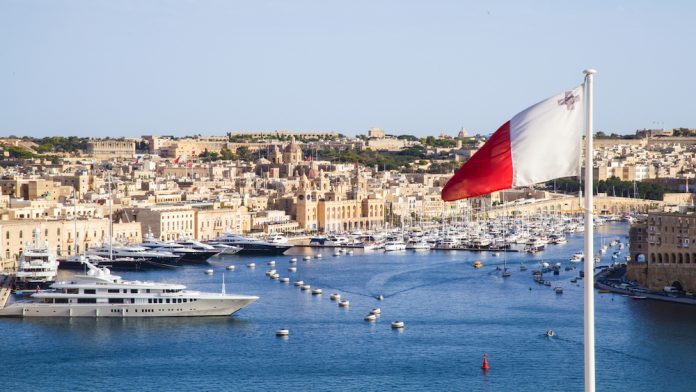 Penyedia yang berbasis di Malta, Swintt telah meningkatkan bentengnya di pasar MGA yang diatur setelah mendapatkan perjanjian konten dengan EnergyCasino, membawa portofolio gamenya ke merek online.
Lebih dari 140 judul Swintt telah tersedia di sudut lain pasar Malta dari rentang pilihan dan premiumnya, meningkatkan penawaran kasino online dengan menambahkan ke katalog slot, permainan meja, dan judul kasino langsung yang sudah mapan.
David Mann, Chief Executive Officer di Swintt, berkomentar: "EnergyCasino adalah salah satu platform kasino online teratas Malta – dan sebagai perusahaan yang berbasis di Malta, kami senang dapat bekerja sama dengan mereka untuk menawarkan permainan kami kepada lebih banyak pemain di pasar MGA di seluruh dunia.
"Dengan portofolio Select dan Game Premium kami akan ditayangkan di platform bulan ini, akan ada sesuatu untuk semua orang di katalog Swintt dan kami menantikan untuk menikmati kolaborasi yang panjang dan sukses dengan merek saat kami membantu mereka untuk memperkuat posisi mereka sebagai pemimpin pasar."
Daftar permainan premium Swintt menggabungkan simbol dan desain slot tradisional dengan fitur yang diperbarui seperti wild, putaran gratis, dan mode permainan bonus lainnya.
Judul-judul ini termasuk seri 'buku' unggulan studio, termasuk permainan seperti Seven Books Unlimited, Book of Nibelungen dan Book of the East, yang akan tersedia untuk kasino online.
Marcin Sobieraj, Kepala Kasino di Energy Casino, menambahkan: "EnergyCasino selalu membanggakan diri dalam menghadirkan hiburan online terbaik bagi para pemain di platform yang mematuhi standar keamanan dan kesejahteraan pelanggan tertinggi.
Kami sangat terkesan dengan pekerjaan hebat yang telah dilakukan Swintt selama beberapa tahun terakhir dan percaya dengan bekerja sama dengan mereka, kami akan dapat meningkatkan penawaran kami dengan menyediakan jajaran permainan yang lebih menarik untuk dimasukkan. penggemar di semua pasar MGA."